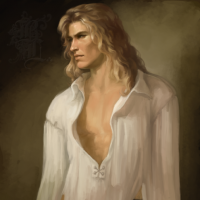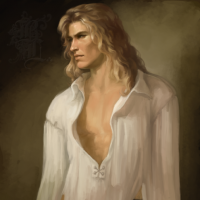 Impaler
מי אני
TLDR - I'm probably the one your mother warned you about :)
And with some more details:
I'm an experienced Dom, who enjoys balancing both the Vanilla and the BDSM worlds
I'm well educated, well traveled, a photographer, an adventurer and a serial entrepreneur.
I take health and fitness very seriously and also work in the field.
I look and feel much younger than my years.
I'm about 1.80, with an athletic build, blue eyes, and a long blond hair
I have a good touch, and love to give and receive sensual massages. I've also worked in the field in the past. You are going to be in good hands :)
I've been into metal for most of my life, and my musical taste is very versatile, varying from classical musical, Jazz, blues, Celtic music and rock to extreme metal.
I'm also into fantasy and sci-fi and play the piano when my schedule allows the pleasure.
What am I looking for here?
The end goal is a long term, BDSM spiced, relationship with the right one, but even if we don't match for the "end goal", I'm sure we would have many passionate nights together.
So, if you've read this far down my page, send me a message and I'll take it from there.
השקפות על עולם השליטה
A world created outside the rules of society of "what is right". A world devised for the sole purpose of fantasy fulfillment, while protecting the mutual dignity and health of all involved. Welcome to our private world...
גבולות
As long as all sides involved are still breathing and have all their vital organs intact...all is well (-:
And on a more serious note:
MEN. It's a common question here, but I'm attracted to girls only.
Smoking, bizarre, bad hygiene, orgies, or any form of unprotected sex, at least until we are both tested and confirmed to be clean.
(Yes, I take safe sex seriously).
I also deal in the field as one of my businesses. Lets just say in short, that my house is a playground :)
I'm also a medic, but we shouldn't reach the stage where we need my services in that regard. Both sides should stay safe, always.
Also - It's not really a limit, but more of an interest -I'm into Tantric love and Taoism and try to reach the goal of a dry orgasm, separating the orgasm from the ejaculation. I'm not there yet, but I'm learning.
חדשות
Live every day as if you may die tomorrow...
4/6/22
I'm back into The Cage after many years of absence. For now I'm just testing what has been happening here while I was in the crypt 🧛🏼
תאריך עדכון
29 ביולי 2022
תאריך הצטרפות
2 באוג׳ 2005